Here at Hardcore Junglism, it's an honour and a privilege to be able to interview a true legend of the old skool underground, Cool Hand Flex, also known as Dubwise 2 with Uncle 22 & De Underground Crew, thanks for taking time to speak to us, let's start off with a little intro to those who might not know who the man is behind the beats….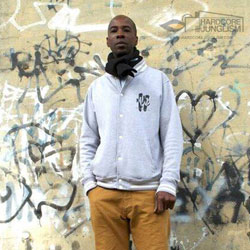 As a youngster, you had the experience of being round your brother's who were part of sound system 'Jah Youth Sound' and later would go on to DJ at house parties and seminal pirate radio stations like Center Force, Fantasy, Rave & Kool FM. How did you get involved with the pirates? Who was running them and was there a lot of ducking and diving so to speak from the 'man in the van'?
Back in the day there was a lot of ducking and diving when it came to playing on pirate radio because you didn't know if you'll end up losing your record selection and even spending a night in a police cell for just playing music. Sometimes you'll get a last minute phone call to say the set ups moved or were off air. I got on these stations through word of mouth, persistence and being in the right place at the right time.
You were a solid fixture at De Underground records with the main De Underground studio being based there for many years. How did your link with the shop come about and how did the studio end up being set up there?
The property was found by my brother Mike De Underground and run by him DJ Randall & Uncle 22 back in the early 90's . About a year Previously I meet up with Uncle 22 in Leyton (East London). Back then I was already linking up with artist such as Lennie De Ice, Hopa & Bones, A Sides , MC Fats ,MC Alex & a lot of good friends in the scene. So it made sense to me to set up a studio at the shop. It was actually Mikes idea .we had 3 set ups combined into 1 in fact.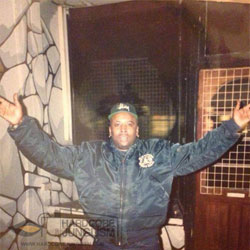 How come you ended up being the resident engineer in the studio – did you come from a production background before the shop opened or was it just something you wanted to try your hand at?
Myself and Uncle 22 were resident engineers at the studio first got my head around engineering when working with Uncle with a track called 'Made In 2 Minutes' featuring Plastic Jam. The rest is history. We spent 3 or 4 days in Harlow working on this track .
You were part of the legendary release 'We Are IE' on Lenny De Ice's I.E Records and had a track on the B side 'Feel The Rhythm',Did you know Lenny prior to getting together for this piece of rave history? How did this release come about?
We Are I.E. was the title track of a 4 part EP . It also had tracks from A Sides, Uncle 22 & myself. I'd known Lennie for a while before this as we used to link up and share info and compare beats. The release was put out by my two brothers Mike & John (brother man) Aymer a.k.a Reel 2 Reel who passed away last year and was a great inspiration to me and many others who were involved.
What was the vibe like at De Underground' Record shop? Did you have any big names coming in as regular customers and what would a keen vinyl buyer have found in the shop back then?
There was always good vibes at the shop apart from a day when the shop was raided by the police . Apparently we were supposed to be selling drugs over the counter . But I think it was a time when the shop was busy and the police wanted to know what was going on there. False information. People came to De Underground to get exclusive beats , promos,white labels and have them mixed while listening if they wanted. Regular punters would just go through stuff themselves. DJ's Hype, Spice, Dim, Peshay, Bizzy Bee, Kenny Ken, DR S Gachet, Zinc etc. All used to pass through.
Right from the early days, you have produced countless classics, tunes like 'Melody Madness', 'Must Feel', 'Whip Lash', 'On The Strength', we could be here all day just naming all those great tunes, from as far back as 91' you can hear a very distinctive 'Jungle' sound in your productions, what was your ethos for making beats and how did you splice up all those samples together so well?
Good timing, good vibes and and good equipment with plenty of patience.compared to nowadays with PC & Mac, back then the standard computer was very basic and to save your song it would have to be on floppy discs, the same goes for samples. Melody Madness was made with two Akai s950 samplers, Proteus Sound module & a Juno 106 keyboard. The same goes for many tracks I've done in the past.
Going back to 'De Underground' for a while, along with the shop you eventually formed a label with the same name – which is a critically acclaimed imprint for the golden era of Jungle. When was the decision made to start up a label and what was the plan for it music wise?
De Underground record label started up because we were making so much music with new artists coming on board as well so another label had to be set up.
There was a number of offshoot labels from De Underground such as 'U No Dat', 'Ruff Groove', 'Odd Ball' & 'In Touch', what was the purpose for these offshoots? Was it for more experimentation? Could you tell us a bit about each of these labels?
The offshoot labels were for more experimental purposes. U no Dat & Ruff Groove were more hard and experimental tracks whereas Oddball & Intouched were more musical influenced tracks. Artist such as DJ Poach, Hopa & Bones , Swan E , Randall ,DJ Hype, Mike De Underground, MC Fats & A Sides have all contributed to these projects, sorry if I've left out anyone but it has been a long journey!!!
Why are all the Catalogue numbers on all of the in house labels such a mess lol?
Catalogue numbers may seem messed up back in the Nineties because of bad presses whether it may be damaged masters or just too much bass on some of the cuts. So they had to be remastered.
A glimpse at your back catalogue of productions will show you have been quite prolific, especially back in the early 90s, of all those countless tunes you have made, tell us a few of your personal favourites and what you like about them
One of my personal favourites from back in the day would be a track called 'Your Risk' The vibes I had at that time caused me to create that track. The first time I played it was at the Rocket club for Orange Club promotions and I could not have asked for a better crowd reaction. Another I would have to say is 'Melody Madness', like 'Your Risk' it was created with the same elements and the crowd reaction was just mental when I dropped it on an early set at Kool FM's Jungle Fever.
You worked with artists such as DJ Hype and Bizzy B on a few releases how did these high profile collaborations come about?
Working with DJ Hype was easy as I've known Kev over the years through the pirate radio stations like Fantasy FM, it was easy working with Hype because he had so many ideas, the same goes with Randall. Also with Bizzy B as he's a producer himself we found that working on 1 track was like making 3 or 4 tracks in 1!!!
I heard the shop got broken into one night when you were in the back making tunes and you did not notice til you went to leave later in the day can you tell us what happened?
One Sunday I was in the back in session finishing off a track about afternoon time. I Made my way out because there's only one way in and out the shop and to my shock I found that both the sl200's mixer and records had been taken.I couldn't believe it. We caught the person in the end through word of mouth and managed to retrieve some stuff back.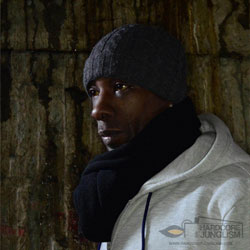 Your tune output was huge in the 90s and Randall has stated you pretty much lived in the studio did you really spend that much time locked in the lab?
The studio was my second home and lab where I spent a lot of my time mixing, mastering, trying out new equipment and DJ'ing, even having my dinner or watching TV!!!
As mentioned earlier on, you DJ'ed for all the major pirates and have also DJ'ed at the major raves, in particular, the legendary AWOL nights in London, can you share some of your best memories of the event?
AWOL was a club Randall introduced me to. This club had the biggest rep in the underground scene so it took a while for me to get my foot in the door. The sound system was second to none for that venue & there was only ever two MC's I know who controlled the mic. The legendary MC GQ & MC Fearless.
Who are your favourite producers from the 91-96 era?
Around this era there were so many good producers around its hard to say but the first who come to mind are Doc Scott, DMS ,DJ SS, DJ Trace, DJ Hype & Pascal , Daz at Juice recordings, Third Party, Reinforced, Goldie, the list goes on…..
And asides from your own labels, which were your labels of choice for quality music back then?
Reinforced, Juice recordings, Tom & Jerry, Formation, Ibiza records, Basement records, Production House, Sub Base etc.
Which leads to the inevitable question, if you could do a set of your favourite tunes from this era, say 10-12 tunes, what would you play in that set?
All the tracks I've mentioned above would all be included and dubs from these guys of course.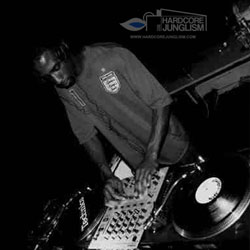 After De Undergound closed you and Randall teamed up to start Mac II recordings which saw a change in direction in your sound was this a conscious decision or something that happened naturally.
When myself and Randall started up Mac II it was time to take things further forward with new tools, equipment and vibes. It was a natural thing to just move on.
Speaking of Randall, you guys have worked together for a long time now, going all the way back to the days of Centre Force FM, how did you link up?
I first linked up with Randall when we started up the record shop but we had had crossed paths before that on the pirate radio station Centre Force FM.
After the year 2000 your personal output slowed down considerably and until last year things were very quiet from yourself. What made you step away from making DNB?
I took a back seat for a while and started going back to my roots listening to reggae, dub, hip hop, rnb & oldskool.
Now that many of your old productions are getting a digital release for the first time ever and bearing in mind that you are back making DnB would you ever consider following in the footsteps of Marc Mac a.k.a Manix and doing some fresh 'Old Skool' tracks?
Funny you should mention that because I am currently working on some oldskool revamps so watch this space….