Bringing the old skool to the new skool!
Hardcore Junglism is the worlds first dedicated Hardcore, Jungle and Drum n Bass digital download and merchandise store. Specializing in bringing never before available digital release's from the 1990's and beyond as well as a whole host of unreleased Dubplates and exclusive official old skool merchandise. We offer a full service from digitizing your content and artwork all the way through to release and copyright control.
Having launched in 2015 Hardcore Junglism has proved itself with our artists and labels as being a reputable and honest retail outlet with our clients. We pride ourselves on helping our artists and label in obtaining the best deal possible for their release's and helping to ensure the best possible exploitation of their catalogs. Don't just take our word for it why not see what our artists say about us for yourself……
Hardcore Junglism cuts out the middle men from the supply chain and enables you the rights holder to pick up 50% of profits from the sales of your products. We take no extra storage fee's or delivery charges what we get from the sale of your product is what is split directly with you!
For example in a standard multiple shop retail deal with a standard music distributor and the shop takes a cut, Then the distributor takes a cut leaving you the rights holder with the leftovers. With Hardcore Junglism it is a transparent deal with NO hidden costs – You sell on our site, We pay all hosting, Delivery, Admin and any other associated fee's from OUR PERCENTAGE on the sales royalties leaving you free to collect a royalty rate of up to three times higher than what you would get from certain download stores after fee's and distribution costs!
Price comparison showing our payment rate on a exclusive unreleased track release release comparing average payment royalty from other stores on a single download after costs paid in GBP:
Also note that the above quoted prices for other stores is the royalty amount they pay to distributors directly before distribution costs are deducted – Distributors would then take a cut of this paid royalty before accounting to you the label.
Hardcore Junglism's exclusive content pricing structure enables us to pay out royalties from £0.99 to £1.49 PER SALE direct to the artist which at minimum is double (and in some cases Triple) what you would get from third party distribution after the distribution company has taken a cut. Join this with the fact that we account and pay monthly rather than each quarter and have no minimum payment threshold you can see how we can achieve better results and higher profits for our artists and labels.
Digital retail stores are slowly devaluing the price of music by undercutting each other. Distributors do nothing to ensure a minimum pricing level of your product which could mean prices being pushed down to a minimum. With Hardcore Junglism we have a set tiered pricing system which holds the value of your product at a set level which will gain you the rights holder a much higher return.
Exclusive unreleased tracks sold on Hardcore Junglism gain a payment of 1.49 per track sold to the rights holder which is a higher return that what vinyl distributors used to pay per track on vinyl release's and remember that's the royalty price we actually pay to the label per each unit sold on our site with no hidden charges or costs deducted.
Of course there is no need to go exclusive and some labels choose to work with us as well as other on line stores and we are more than happy to work with labels that wish to do so we do how ever price non exclusive content lower that non exclusive content – Please feel free to get in touch for more info via our contact page.
We do not have any preparation fees in putting your music on the site the only thing that will need to be checked is whether your material needs mastering – Which again is free of charge*. We will also prepare artwork for you at no cost to the label**. We do not charge labels and artists for Hosting, Delivery, Storage or any other business costs and no deductions will be made from royalty payments at all.
We pride ourselves in not trying to find ways to build up charges for labels and are more than happy to discuss everything with you in full before any contracts are drawn up.
To sum it up…..
Set up costs = £0
Admin costs = £0
Hosting costs = £0
Mastering = £0
Copyright control = £0
Promotion = £0
Artwork preparation = £0
One of the main things we are asked by artists and labels is why sell exclusive with Hardcore Junglism when they could sell on multiple stores and our answer always come back to the promotion we do on all of our content. Unlike other download stores that take on thousands of new releases every week with very little promotion Hardcore Junglism use's our vast promotional network of social media and our huge email database to promote all our sites content with dedicated promotion ensured all every label and artist we have on site to our entire network. Also unlike other stores our customers and subscribers are only interested in one thing – Old Skool making our customer database one of the largest dedicated Old Skool music purchasers list in the world!
We run dedicated promotion campaigns for all new label drops to our promotion network using a combination of Email and social media to ensure that the launch of a new catalog is maximized to the largest audience possible. Along side this we have the worlds first fully licensed Youtube channel with thousands of subscribers to which we use to promote our content to an even bigger fan base round the world.
No need to worry if you have lost your masters as we specialize in tracing and tracking down masters. Using the very latest in mastering and audio restoration tools we can get high quality releasable files from many sources. We could find and prepare all of your back catalog for you, Master and release it leaving you free to sit back and wait for the sales statements to come in.
We can also prepare your back catalog from DAT tapes, Reel to Reel, Mini Disc and all other sources saving you all the work of ripping the tapes – Just send them to us and let us do all the work we can rip all your DAT's to releasable files ready to master then send the tapes back to you safely and securely.
We are partnered with 36 Hertz Mastering who are analogue mastering specialists and are able to use their huge collection of vintage analogue equipment to ensure the best quality and sounding masters from any source.
Hardcore Junglism is fully registered with the BPI (British Phonographic Industry) and takes Copyright very seriously. We will ensure all of your music is fully registered with the BPI who use automated software to ensure your catalog will be removed from any file sharing sites, P2P and Youtube channels.
This again is a free service that we deliver for our artists / labels and has been very successful in removing pirated material since the sites launch. Unlike other distributors we care about copyright over profit and provide the most up to date copyright protection 100% free of charge.
We also have the option available to white list specific Youtube channels if you so wish to leave your content up with specific channels or you can opt out of the copyright system completely.
We also have a large email database of Youtube channels owners who have signed up to work along side us to prevent any unnecessary or accidental copyright strikes. These channels are happy to remove out content when notified – We will always notify these channels before registering your catalog to the BPI to ensure that no channels are disrupted by the automated take down system.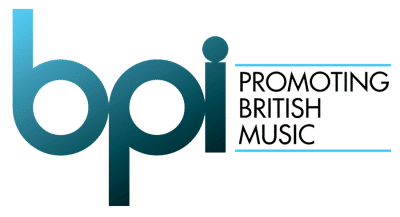 We are now able to offer full merchandise from T shirts through to Hoodies and everything in between for all of our labels again at NO COST. We simply take the orders, get them printed, then send direct to the customer meaning you can sit back and collect the royalties on merchandise with a lifting a finger.
All merchandise is printed to order so no upfront costs to the label or stock left sitting on shelves holding up money. We also provide will design service for all our merchandise range free of charge to the label and again no set up costs or hidden charges.
If you are an Artist, Label or right's holder and you would like to find out more information about how to sell your product on our site then please do get in touch via our Contact Page